yes, i know, i'm running a little late on this one. bunker down yo, this may get lengthy!
John Vanderslice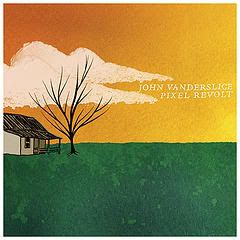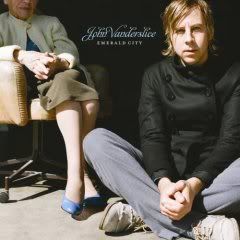 Pixel Revolt | Emerald City | Cellar Door
Plymouth Rock | Time To Go | Fetal Horses
i had the absolute pleasure of watching John perform as the opening act for the Mountain Goats in Sydney during their Get Lonely tour of 2007.
a few days after the gig i went to JB and bought a copy of his album Pixel Revolt, his newest at the time, and loved it to bits.
a week or two back i had the pang to listen to his stuff, obsessively, and went and got all his other albums.
John Vanderslice an amazing lyricist and songwriter (and producer). one of the best in the indie rock crowd.
if you'd like to check out some of his work legitimately for free, he has some stuff for download here:
John Vanderslice
Envy
Insomniac Doze
Crystallize
i've had Envy's album Insomniac Doze for a quite a while now, i generally tend to come back to it when things are not well.
Envy used to be a Japanese hardcore/screamo band, one of the first in their country. they have recently begun to blend post-hardcore and post-metal elements into their style with brilliant effect. this does mean that all of their lyrics are sung in Japanese. i've found that this tends to bother some people, claiming what's the point when you can't understand hat they're saying. personally i've never understood such sentiments. it's never bothered me whilst listening to Dir En Grey, Rammstein or Sigur Ros. music is understood on a base level that transcends more than words.
anyway, if it's that much of a problem you can just look up translations online... it's the internet, it's what it does.
this album is heavy, oppressive and burning and not to be taken lightly.
Emarosa
Emarosa
i'm a massive fan of Jonny Craig, the lead singer of Emarosa, and this is his second album as front-man for the band (he joined the band after their first EP).
their sophomore effort picks off largely where their debut album left off and feels more of a continuation than second separate entity. indeed, similar naming conventions as well as the fourth part of I Still Feel Her are present on Emarosa's sophomore release (the first two parts were released on the previous album Relativity, the third part being released on Jonny Craig's debut solo album A Dream Is A Question You Don't Know How To Answer, which was released in the in between).
Jonny Craig has one of the best and strongest voices among the band's genre. it's piercing and almost cathartic to listen to.
Former Ghosts
Fleurs
i found Former Ghosts while doing some research on another band, Xiu Xiu (who i will be getting to a little later). Jamie Stewart, the lead of Xiu Xiu collaborates heavily on Former Ghosts' Fleurs.
Fleurs is an odd gothic industrial/experimental electronica/synth pop beast, dark and brooding with an almost broken Joy Division-esque flair for beats and vocals.
listen to The Bull And The Ram and not fall in love. go on. dare you.
Because of Ghosts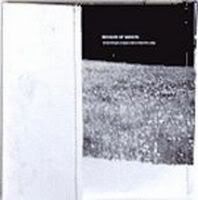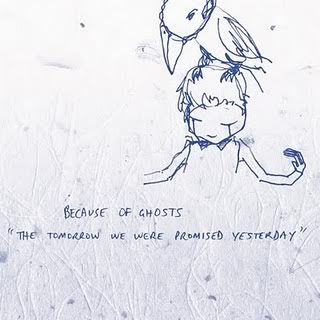 Your House Is Built On A Frozen Lake | The Tomorrow We Were Promised Yesterday
You Fool | Fall Short Of Certainty
i was ecstatic to find that these guys exist! finally! an Australian post rock band. and their take on the genre is very sonically unique to our country. there's an odd jangle that isn't present in any other post rock band i've ever heard before.
Because of Ghosts hail from Melbourne and have achieved the kind of notoriety that has led to the band recording their latest album This Culture Of Background Moise at Thee Mighty Hotel2Tango in Canada. home of the one and only Godspeed You Black Emperor!
13 & God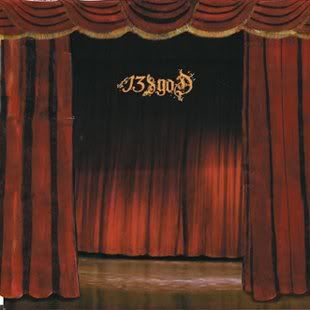 13 & God
it took me roughly 5 years to find this album. with all the inner hype built up over it, i'm glad to say it did not disappoint. 13 & God are a collaboration between a german indie band (who dabble in electronica) called The Notwist and the Anticon hip-hop duo Themselves. the result is a sublime album of alternative or abstract hip hop. the perfect sum of parts.
perfect segue to:
Themselves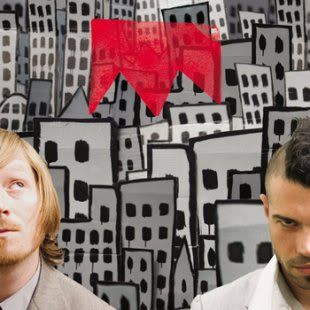 CrownsDown
yes, Themselves. in particular their album CrownsDown. i found Themselves through one half of the duo; rapper DoseOne, who i'm a big fan of. the other half of the duo being the producer Jel.
Themselves is much closer to hip hop than 13 & God. the flow of lyricism is much thicker, much more complex. the beats and breaks are also stronger grittier.
Das Racist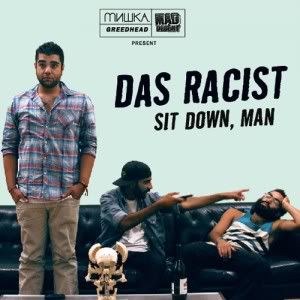 i found Das Racist through a remix that chiptune-punk band Anamanaguci created of their track Rainbow In The Dark that was offered as a b-side to single on their website (which i'll post more about later).
Das Racist skirt an ever interesting line between joke rap and utter seriousness, where no subject is out of bounds to breach. from cutting quips about Kanye West to racial profiling, drugs and the technological age's effect on youth.
both of Das Racist's album/mixtapes are free from their website:
Shut Up, Dude
Sit Down, Man
Perfume Genius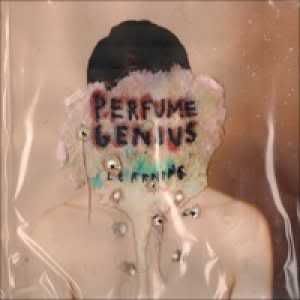 Learning
Learning is quite simply one of the most amazing, beautiful, depressing and triumphant albums i have heard so far this year, full of sparse instrumentation and personal stories.
words kinda fail me when trying to put across what this album is and does. what caught my eyes and made me want to hear it, i suppose, was a short review i saw instore likening it to an album akin to the Antlers quieter songs... so yeah, naturally i was going to curious (the Antlers album Hospice took out my personal award for album of the year, last year). the comparison is fairly warranted, i'd say that Perfume Genius is a little starker due to the way the vocals are effected, and that most times the only instrument present on the album is a piano.
if you like an album that can be difficult with subject matter and that will ransack your emotions, then you'll appreciate Learning.
Xiu Xiu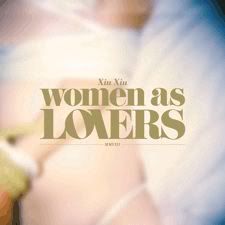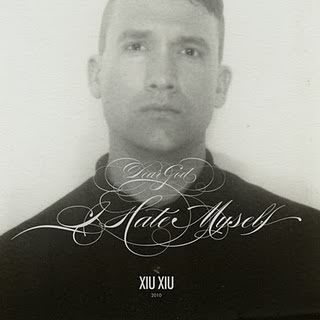 Women As Lovers | Fabulous Muscles | Dear God, I Hate Myself
after seeing Xiu Xiu's Dear God, I Hate Myself on the shelf at the local and dancing around it for a good 2 months, i finally gave in and bought it. i didn't know a single thing about the band or the album, something about it just kept pestering me to pick it up and take it home.
i now own all... 9 of Xiu Xiu's records.
Xiu Xiu are an experimental indie band. and when i say experimental, i really do mean it. Xiu Xiu's sound is wonderfully unstable, which can sometimes lead to an interesting sense of urgency, for fear that some songs may indeed collapse upon you before they've run their course.
Gobble Gobble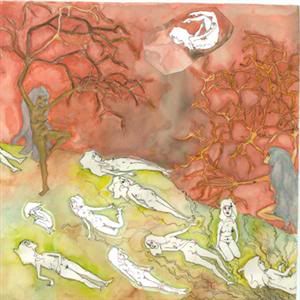 Neon Graveyard
i was recommended this album by the infamous Alex. the video links are split above because videos from Neon Graveyard are scarce, and seeing as Ash Fountain isn't wholly indicative of the entire album, i found a few other videos of theirs including their cover of the Pixies' Where Is My Mind?
i think i listened to nothing but this album over and over and over for at least two weeks and struggled to do much else. sitting in front of the computer, out with the iPod, making food in the kitchen... Neon Graveyard was my permanent soundtrack.
it is a wonderful, addictive hybrid of post-punk/indie-dance/experimental electronica that will floor you with infectious, distorted beats, soothing effected vocals and piercing moments of sheer beauty (as demonstrated by Ash Fountain above and recurrent in the albums closer, Eggs In Carrion).
Crippled Black Phoenix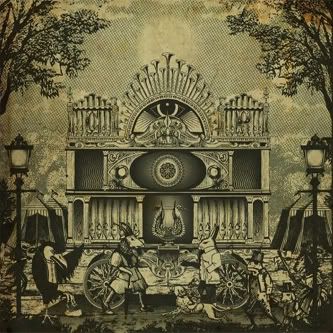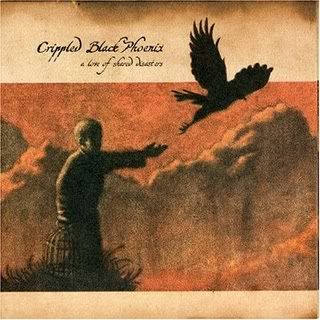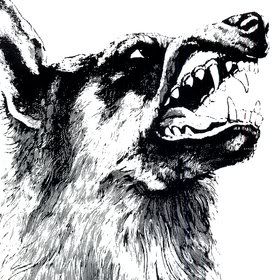 200 Tons Of Bad Luck | A Love Of Shared Disasters | I, Vigilante
Crippled Black Phoenix are a post rock band outta the UK. they are not a "super group". CBP describe their music as 'End-time Ballads', which sounds a bit wanky, but is for the most part entirely true. their albums carry with them a foreboding sense of collapse and are emotionally heavy.
Crippled Black Phoenix create those kinds of albums where upon their finish you feel like you've been somewhere.
yes, i suppose it all sounds a bit much, but it's a very rewarding experience.
Anamanaguchi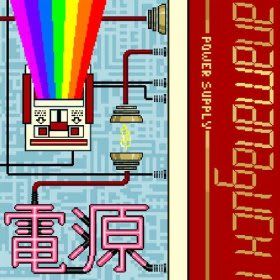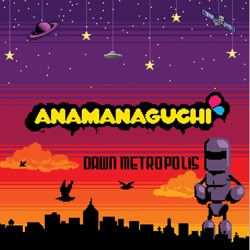 Power Supply | Dawn Metropolis
i found Anamanaguchi by (surprise) my love of videogames. Anamanaguchi created the soundtrack to Scott Pilgrim: The Game - available on the Xbox Live Arcade and Playstation Store. yes, i'm also a fan of Scott Pilgrim.
it would be a while between me reading about the soundtrack to the game and the game and it's soundtrack's release (yes, it's on iTunes!), so i looked them up on the innernette. turns out they were in the middle of their
Free Singles Summer 2010
promo, so i took advantage and downloaded their "My Skateboard Will Go On" single. needless to say, i was impressed.
Anamanaguchi are a chiptune-punk band. for those not in the know, chiptune refers to music creating with hacked videogame consoles (most predominantly Game Boy's and Nintendo Entertainment Systems). also: it is awesome. awesome, awesome, awesome. Power Supply and Dawn Metropolis are packed full of nostalgia inducing power punk mayhem. all guitars blazing and 16-bit chirping glory.
And So I Watch You From Afar


And So I Watch You From Afar | Letter
I Capture Castles | Mount Kailash | K Is For Killing Spree (An Ode To)
ASIWYFA are a fiery Irish 4-piece instrumental post-rock/post-hardcore band. that pretty much sums them up! they're fast, wild and absolutely crushing. at their most exuberant they are a force to be reckoned with, but that's not to say they don't have their quieter moments too - demonstrated above with the track Mount Kailash.
these guys also came from Alex. i don't think i got into them right away, shelving the album for a little while before digging it out again, obsessively listening to it and then finding the Letters EP.
Sweet! that's it. written through sleep deprivation and a kitten invasion. if parts seem muddled or incomprehensible then you know why... if you made it this far. and if you did, awesome, and i hope you pick up some new sweet aural threads.